Elephant Hills Safari Tours, recently highly commended in the recent Thailand Green Excellence Awards, provide a unique Thai experience for visitors to Thailand looking for looking to get up close and personal with Thai wildlife.According to Elephant Hills CEO Chris; "Our approach at Elephant Hills is not to ride elephants and to abstain from elephant shows in order to offer a more responsible, unique and rewarding experience for both elephants and humans.
"We also aim at maintaining the highest level of animal welfare; guests get to feed, wash and interact with Asia's largest land animal. This is an excellent opportunity to get up really close and personal with these gentle giants in a responsible way and at the same time learn about their status and situation in Thailand."
Your typical Elephant Hills Safari Tour takes two to three days, staying in either one or both of their tented sites in the Khao Sok National Park.
The Safari starts with an early pickup from your hotel in Phuket or Krabi and you're provided with water and peanuts to sustain on the 2.5 hour journey to our first camp, at Elephant Hills.
On arrival you're greeted with a slap up buffet lunch and shown to your glamping accommodation, before embarking on a kayak tour down the Sok river. After this you're taken to the elephant camp a few minutes away.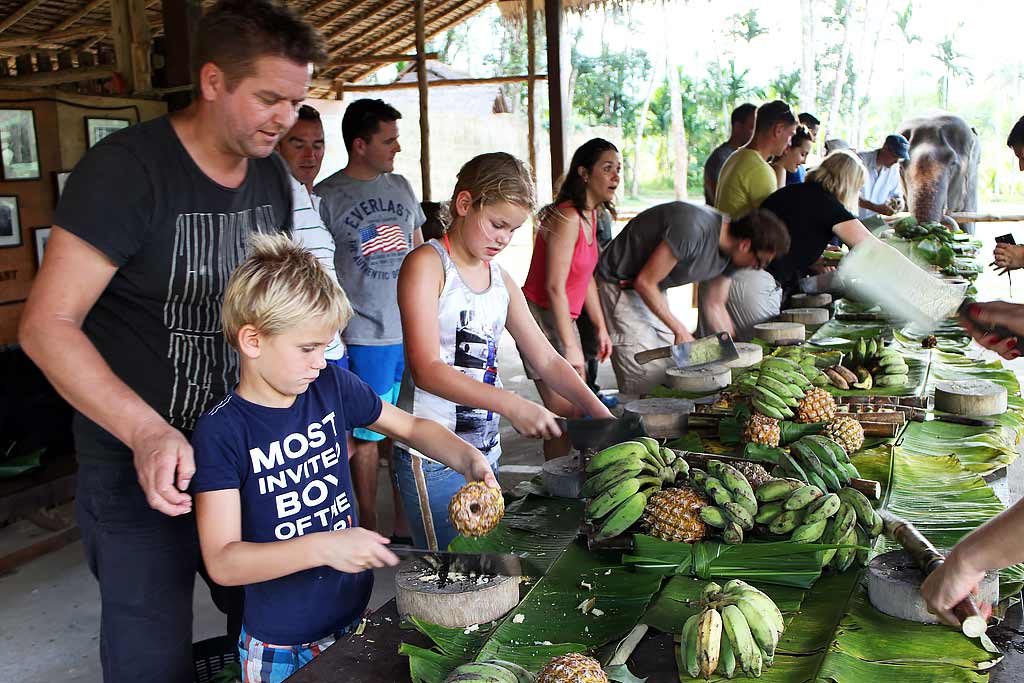 Here you meet the elephants and are given a comprehensive lesson on everything from their behaviour in the wild, their use in the now defunct logging industry and what has eventually brought these beasts here, to a sanctuary in the far south of Thailand, a long way from home.
There is little natural environment left for Asian elephants to survive in, a legacy of the logging industry which has left disconnected pockets of rainforest throughout Thailand. So it's hard for elephants to survive as they normally would, but also, some of these beasts have been domesticated for so long they've forgotten how.
There are now many national parks in Thailand, the result of a grass roots-led environmental movement that started back in the 1980s. A movement that ended the logging industry, stopped the construction of a dam in central Thailand that would have had a devastating impact on the environment, and which has now created a generation of conservationists.
Thais visit their own national parks more than any other nationality – the parks are not there purely for the benefit of international tourists like me. Looking after the natural Environment is a value that fits well with Buddhist philosophy, so after success of the grass roots environmental movement back in the 80s, it became something taught to the younger generation of Thais in schools by Buddhist monks.
And then there's places like this, educational centres that introduce tourists to these magnificent creatures. These elephants have travelled from North and Central Thailand, and brought with them their Karen Mahouts who, dressed in colourful traditional garb, click, cluck and slap their cheeky charges into line as guests learn how to give them a scrub, before preparing a lunch of pineapple, bananas, sugarcane and elephant grass. In the evening, guests are treated to a dance recital by some local school kids and given a Thai cooking demonstration.
The next day guests are taking to Camp Two: a floating camp on Cheaw Lan Lake. Here you can take part in a 3-hour trek through the jungle, climbing one of the tall limestone pinnacles to reach a large cave.
Back lakeside, the rest of the day and the following morning can be spent swimming and kayaking in the lake, or simply relaxing while listening to the surrounding creatures, cicadas, hornbills and gibbons having fun in the jungle.
For more information, visit the Elephant Hills website.